Education
B.S. AUM (Auburn University at Montgomery)
B.S. UAB (University of Alabama in Birmingham)
O.D. UAB (University of Alabama in Birmingham/the Medical Center)
Continuing Education
Regularly attends continuing educational conferences.
Obtains more hours of continuing education than required for re-licensing each year.
Attends UAB Callahan Eye Hospital Grand Rounds each month.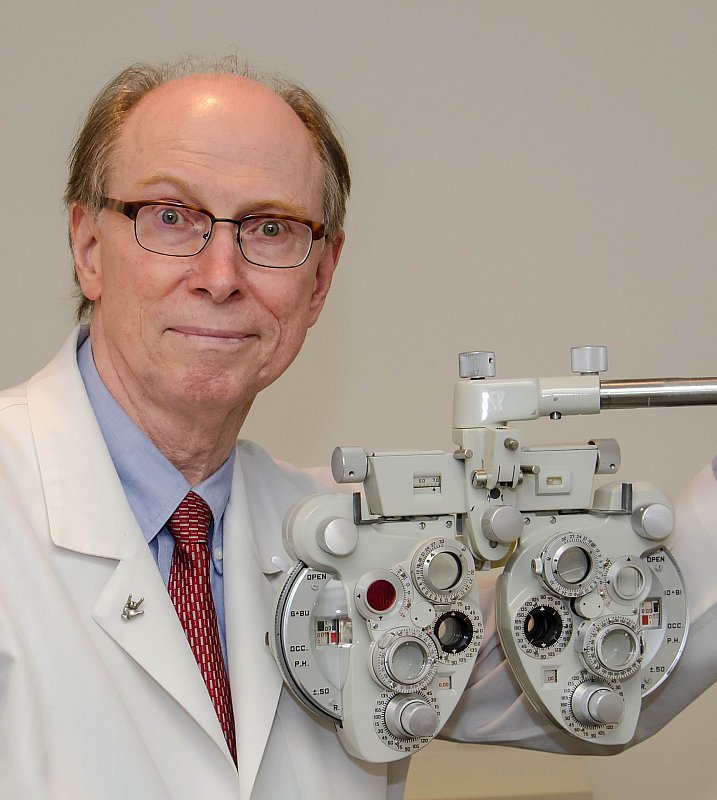 Organizations
Past president of the Birmingham Area Optometric Society.
Past Member of Board of Directors of the Alabama Optometric Association.
Former Representative to the American Optometric Association Political Action Committee representing Alabama.
Held appointment by former Alabama governor, The Honorable, Jim Folsom Jr. to serve a five year term as a member of the State of Alabama Board of Optometry, and reappointed to an additional five year term by former Alabama governor, The Honorable, Fob James, Jr.
Activities
Past president of the Kiwanis Club of Childersburg (1995-1996)
Member Childersburg Industrial Development Board (1997-present)
AltaPOINTE Health Advisory Board Member (2016-present)
Cheaha Mental Health Board of Directors, Member (2005-2016)
Actively involved in other community organizations
Presents to local school students at Career Fair Day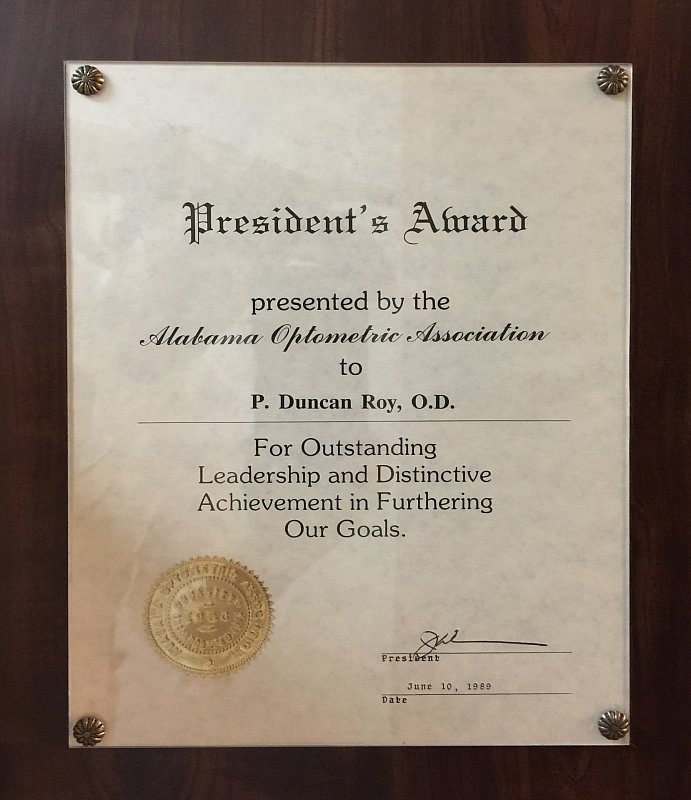 TESTIMONIAL
"Dr. Roy is the most thorough eye doctor that I have ever used. I now live in a neighboring state and drive 2 1/2 hours instead of trying to find someone here. He is very knowledgeable and has helped me to get through several scary things with my eyes. I recommend him to the highest degree. His office is small and his staff is friendly, courteous, helpful and professional. You won't be sorry that you use him for annual or ongoing optometric assistance." ~ Anonymous Patient, 5-Star Review, Ratemds.com

Board Appointment Letters